About Us
At Discountershop.nl you will find household products, electronics and fashion items at the best prices and attractive discounts. Our webshop is designed to be easy to navigate and provide a seamless shopping experience for our customers. Whether you're looking for the latest gadgets or stylish accessories, you'll find it with us. We are always looking for ways to expand our range and offer new products to meet our customers' demand.
As a leading online store in Europe, we offer an extensive selection of products with a modest and successful business model selling A-brands and private label products. These products are specially formulated to make your life easier, better and more fun.
We work together with different factories, so that we can develop ourselves and guarantee continuous quality at the best prices. Quality checks on our products already take place in the factories and are carried out by our employees.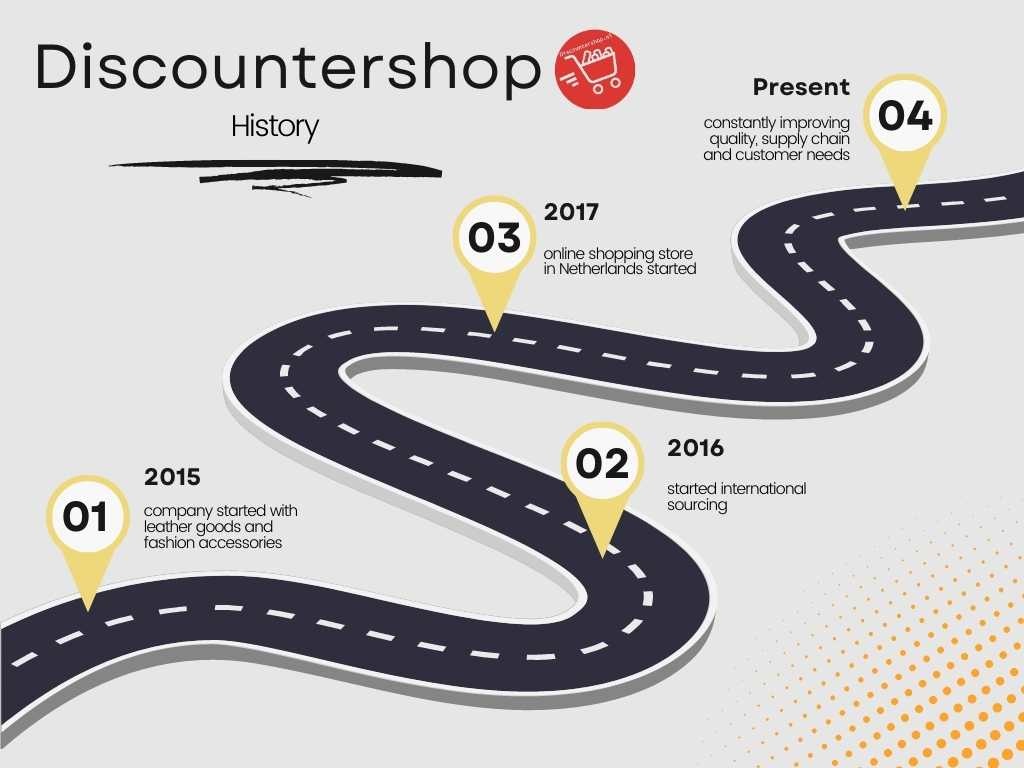 2015:
The company is founded as a seller of bags, belts and other accessories.
The focus is on offering high quality products at affordable prices.
2016:
The range is expanded with new products. For example, we started purchasing new products within Europe and internationally.
2017:
Establishment of the Discountershop webshop
2019:
The company is growing rapidly and is moving to larger premises to continue to meet demand.
Investments are made in marketing to increase the company's brand awareness.
2020:
Despite the challenges of the COVID-19 pandemic, the company continues to grow and offer more products online.
Attention is paid to corporate social responsibility and supporting charities.
2023:
Discountershop.nl continues to innovate and offers new products and services, including personalization of products.
It continues to focus on providing quality products and excellent customer service at affordable prices.
Our Mission
Our mission is: that no one pays too much for the range we offer.
For online shopping Netherlands, we characterize by high quality; Low prices, and easy shopping. A product range that is refreshing and simple, but full of surprises.
Why Buy from Us?
We sell quality products at the best price the market can offer. Our USP is no one pays more than what the product is worth. This is to encourage transparency in online shopping practices and allow consumers to maintain their living standards in the face of the rising costs of the market.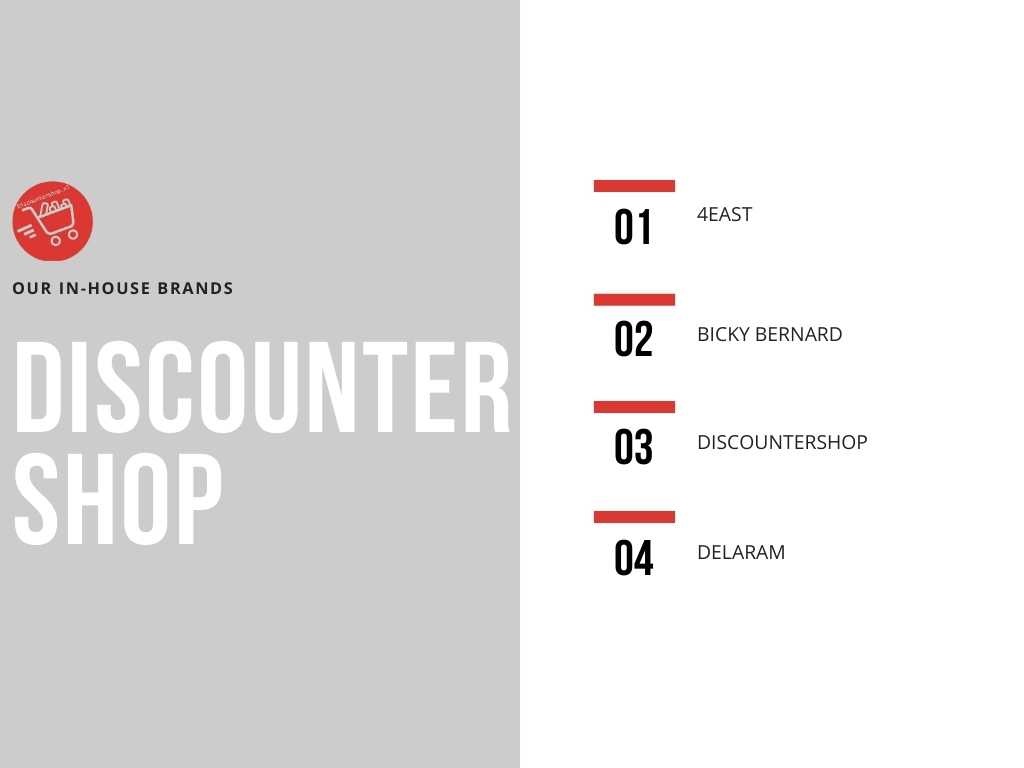 Culture and Values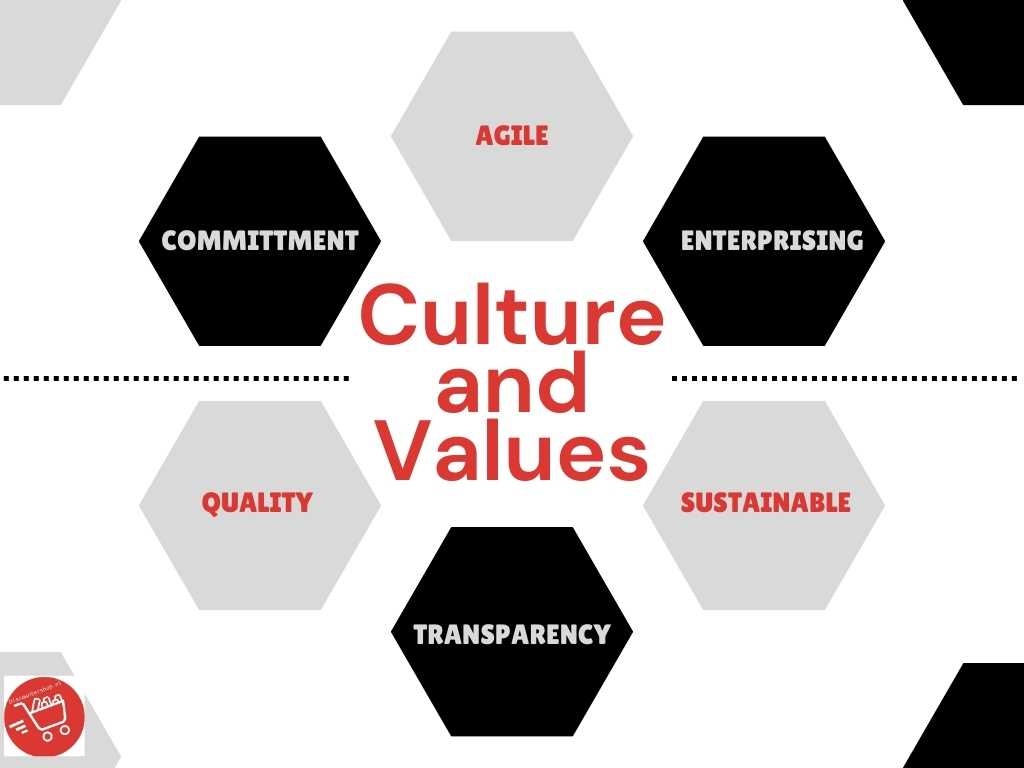 Enterprising & Sustainable
One of our core values ​​is sustainable development. All products sold in our online store are produced in an environmentally friendly and fair working environment, and a wide range of green products, such as skin-friendly textiles in particular, natural cosmetics and much more.
Quality
Our different types of quality standards ensure that people and the environment are not harmed in any way when making these products. We encourage our employees to do their part and live consciously while caring for the planet we live on. You can make a difference through your actions.
Commitment
To create a greater impact, we have joined forces with various organizations in Europe and Asia to make a positive contribution to society and the climate.
Because we have factories in India, we want to make our contribution to the poor and less fortunate.
We aid Dakshineswar Ramkrishna Sangha Adyapeath.
We assist children in orphanages such as Adyapeath Balak Ashram (Boys' Orphanage) and Dakshineswar Balika Ashram (Girls Orphanage). They house about 700 needy children in West Bengal, India.
Aid is also provided to Shree Shree Ramakrishna Sarada Mission Trust, India in the recent past.