How to Choose the Perfect Handbag for Your Body Type
When it comes to finding the perfect handbag for you, can be a daunting task. Handbags for women come in all shapes, sizes, and colors, making it hard to know which one is right for your body type. With so many handbags on the market, it can be hard to figure out which one will look best on you. Fortunately, with the right knowledge and tips, you can find the perfect handbag for your body type and style.
What's Your Body Type?
When choosing the perfect handbag for yourself, it's important to consider your body type. Women come in all shapes and sizes, so it's important to pick a bag that flatters your unique body shape. The most common body types are hourglass, pear, rectangular, apple, inverted triangle, and petite.
Hourglass figures
For hourglass figures, look for shoulder bags that will draw attention to your curves. Crossbody bags for women work well with this body type, along with tote bags or inverted totes. Tote bags for women will add a touch of structure to your silhouette. It will balance out the curves and draw attention all at the right places.
Pear shaped figures
Pear-shaped figures should look for bags that can add balance to their figure. Satchels or larger bags tend to work well with this shape. Shoulder bags, and hobo bags for women accentuate the pear shape of your body. You can carry beach bags well, so don't forget to flaunt those curves with some jute beach bags, or slouchy shopper bags during the day.
Rectangular body types
Rectangular body types should look for a bag that will give them more curves. The best-structured handbags are clutches or mini bags that tend to work best for this body type. Shoulder bags also look smart, especially a slouchy hobo which can add contrast to your figure. Always remember to wear a belt for that extra sharpness. Suede leather or faux fur is the choice of material that you should go for.
Apple shaped figures
For apple-shaped figures, the main focus should be on accentuating your waistline. A good choice would be a medium-sized bag with a belt-like strap that sits at the waist. Try to avoid large bags that will make you look bigger than you are. Heuptas or waist bags work well with the body shape.
Inverted triangle
Inverted triangle figures should look for bags with rounder silhouettes. Structured bags tend to work well here, as they can help to balance out the look. Leather or velvet is an excellent material that will add texture and enhance your silhouette. Inverted triangle women look great in vintage-inspired outfits.
Petite
Finally, petite figures should look for smaller bags that won't overwhelm their small frame. Ideally, you should opt for bags with shorter straps such as crossbody bags or clutch purses, or mini bags. Try to choose lighter colors and materials such as linen or cotton which can help create an illusion of space. Structured materials can also be carried for an evening look.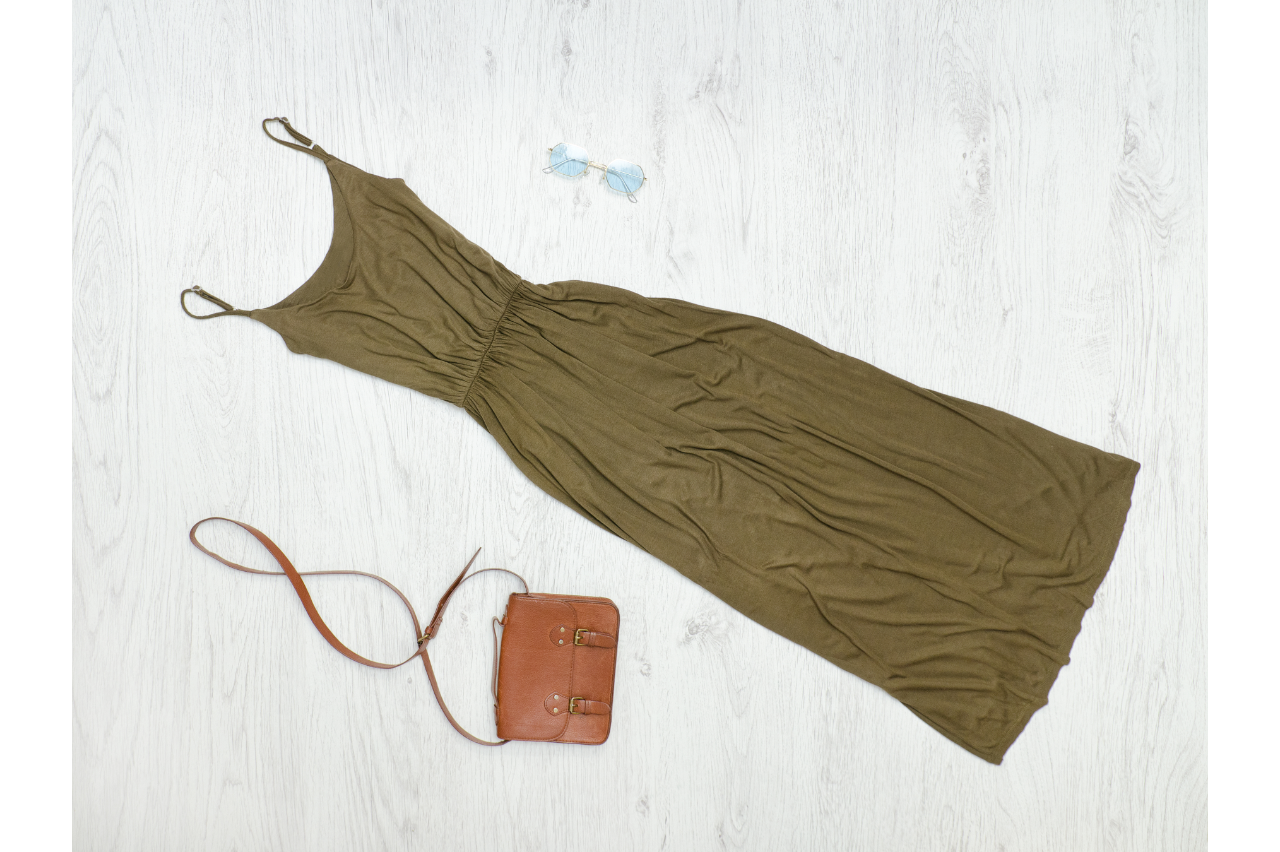 What Style Are You Looking For?
When it comes to choosing a handbag, it can be overwhelming to try and decide what style is best for you. Fortunately, some popular styles of handbags work well with any body type. Shoulder bags denoting utilitarian style are always a great choice as they come in a variety of sizes, materials, and colors and can be easily dressed up or down. The evergreen shapes are the tote bags that offer timeless appeal and come in both structured and slouchy silhouettes. Crossbody bags for women are a versatile design for keeping your hands free while still offering plenty of storage for all your essentials. If you have a removable shoulder strap, you can use a crossbody bag as a sassy clutch as well.
Pro Tip: Consider the activities you'll be doing with your bag and choose the style that best suits your needs.
How do I choose a bag size?
When selecting the perfect handbag for you, it's important to consider the size. You don't want a bag that's too small or too big. The size of your handbag should be proportional to your body type. Balance is the key to everything; this is one rule that you must remember for anything and everything. For example, if you are petite, you should opt for smaller shoulder bags or leather crossbody bags for women. On the other hand, if you have a larger frame, you should carry a larger handbag that compliments your shape. Remember to also consider what you plan to carry with you – such as your laptop, phone, and makeup – to make sure your bag is big enough to fit everything. In case you are unsure, Discountershop advises you to go with the classics, either a tote bag or a crossbody bag. Shoulder bags made of leather are also a great choice, as they are comfortable to wear and provide plenty of room to carry your essentials.
What Color of Handbag Goes with Everything?
When choosing the color of your handbag, it's important to consider your body type and what color looks best on you. It is similar to choosing a lipstick color, the shade should complement your skin tone. You want something that brings out your features. You should feel confident and stylish and ready to take over the world. For petite figures, we suggest lighter colors like pale pink or beige can help create an illusion of curves and make you look more balanced. Go for pastel shades or neutral shades in the lighter tint. If you have a larger body type, darker colors balance the body slimming you down to a significant extent. You can opt for black, dark brown, wine, or navy that elongates the look of your frame. If you like leather bags, rich colors like burgundy or olive green or even shades of tan can make a great statement. For an evening look, you can blindly match your lipstick shade to your handbag. Trust us, it will make eyes turn!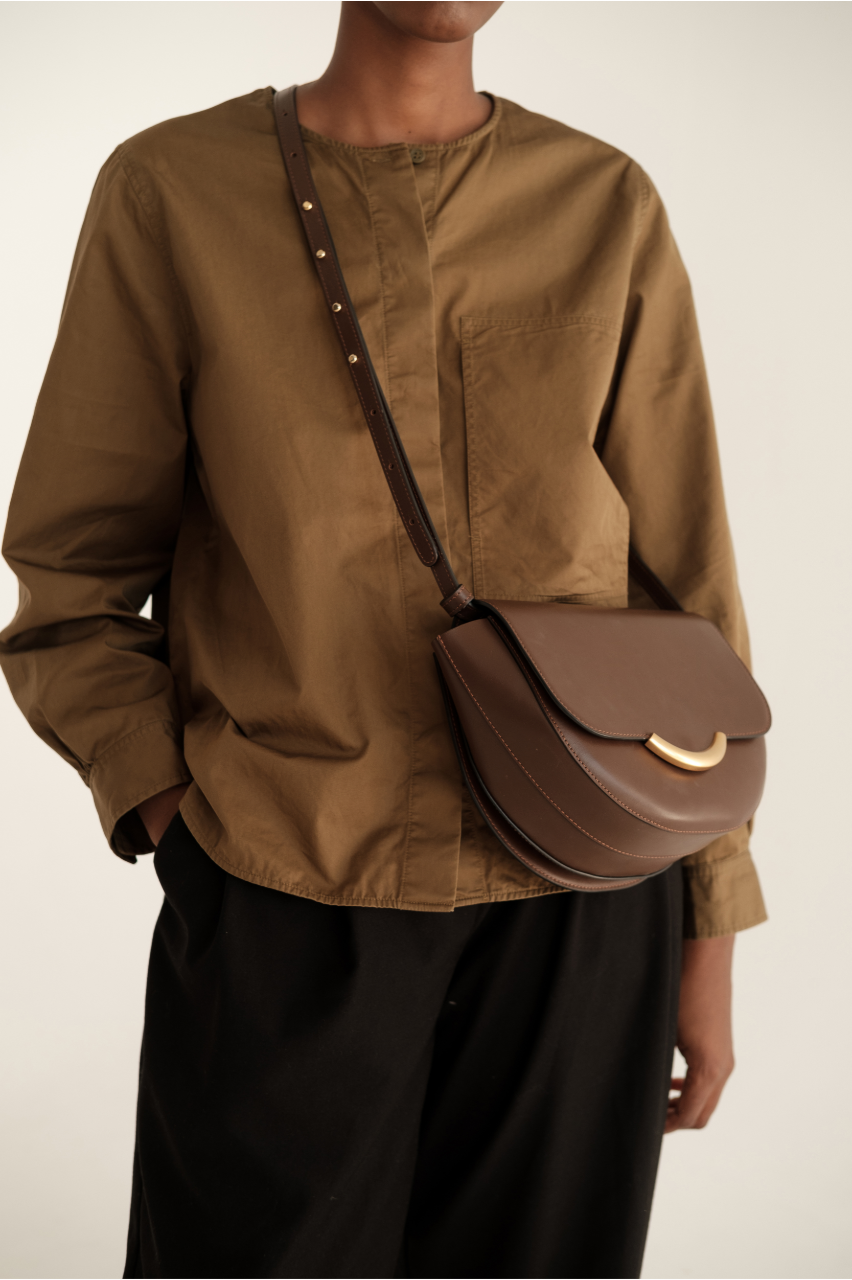 Which material bag is best?
The biggest myth in the fashion world is stating that a particular material is best. Honestly speaking there is no best material. It is what suits you and a bit of what is going around in the season. We understand that the material you choose can be just as important as the style, size, and color. But choosing material depends on what occasion you will be attending, the activities that you would be doing, and so on. Then there is your budget and whatever you buy should be worth the investment.
For a timeless classic, investment in a leather bag once in your lifetime. Leather is extremely resilient and can take a lot of wear and tear. The material is a classic that never goes out of style. Imitation leather is an excellent option for an affordable budget. You can keep changing your styles as per color and season and own many handbags in the budget of your choice. They are vegan and provide a great alternative if you do not want to invest in a leather handbag. Fabric bags can add a hobo touch to your outfit. They are great on beach days and casual nights out with friends or a Sunday brunch.
FAQ
What is structured leather bag?
A structured leather bag is something that can stand on its own when you place it on a table. Structured bags are perfect for formal occasions and also act as office bags for working women. Your iPad or laptop fits easily and provides ease of access to your personal belongings.
Why do people buy tote bags?
Tote bags are all-purpose handbags that can be carried on diverse occasions. The shape is interesting, suitable to most women's body types, and can be used in formal and informal situations. A tote bag big size can be carried for work. Using a fabric tote bag can be used for the beach as well and can act as a vacation bag.
What color handbag attracts money?
Red without a doubt is the color of money and represents prosperity in many cultures. Shades of red such as wine, burgundy, maroon, and other similar shades also come along the same line.