What Do Handbags Say About Women? A Short Guide
If you ask any woman what her favorite fashion statement is, chances are she'll answer: her handbag. A handbag says a lot about you - it can express your personality and your mood - and all without uttering a single word.
But, what exactly do the different shapes, sizes, styles, and colors of handbags say about the women who carry them? Is there a universal meaning behind each type? or is it more personal to the individual? To help you understand what your handbag is saying about you, let's take an in-depth look at this time-honored fashion statement.
What does a Bag Symbolize to a Woman?
Have you ever noticed how a woman's handbag speaks volumes about her personality? Whether it's a large designer tote, small crossbody bag, or vintage clutch, the type of handbag a woman carries can say a lot about her attitude and style.
The right handbag isn't just an accessory—it can be an extension of who you are as a person. This is why we believe choosing the right handbag is as important as the investment. For instance, if you have a colorful tote bag with fun prints, it might show that you love expressing your style with bright colors. Someone carrying a sleek leather bag might be classic and chic. A mini black bag shows the practical side and highlight the minimalist sensibilities, especially if you believe less is more.
The crux of the situation is, no matter what type of women's bag you choose to carry, it tells the world something about your individual personality. In fashion, there is no right or wrong. It is about balance and personality. Thus, when choosing a handbag, it's important for women to think carefully about what type of message they want to send with their choice. The right bag should not only appeal to your own personal style but also reflect how you want the world to see you.
How to Choose Handbags for Different Occasions?
Every woman knows that just changing her handbag can make her look and feel different. A tote bag says something different than an evening clutch, and each of these bags can say different things about you. There are many different types of bags and it is important that you choose the right bag to fit your look.
For example, if you're carrying a crossbody or a backpack, you're likely giving off a modern, laid-back vibe. On the other hand, an evening clutch is perfect for formal occasions, showing that you take elegance seriously. There are even more subtle differences to consider: mini bags imply sophistication and organization while a larger hobo bag for women might indicate comfort and reliability. If you are confused, just stick to the classic shapes like a tote bag or a satchel.
Whatever type of bag you choose to carry, it should always reflect your style and personality. Ultimately, it's up to you how you want your handbag to speak for you!
Culture and Style: What Do Luxury Bags Say?
When it comes to luxury bags, Gucci, Louis Vuitton, Hermes and Chanel rule the domain, as they are seen as the epitome of luxury. Luxury bags is the best way to flaunt wealth, fashion knowledge, and cultural sophistication. You need to be careful, carrying a luxury bag is just not enough, luxury in itself is a statement, your outfit must also compliment the look. You will also be judged!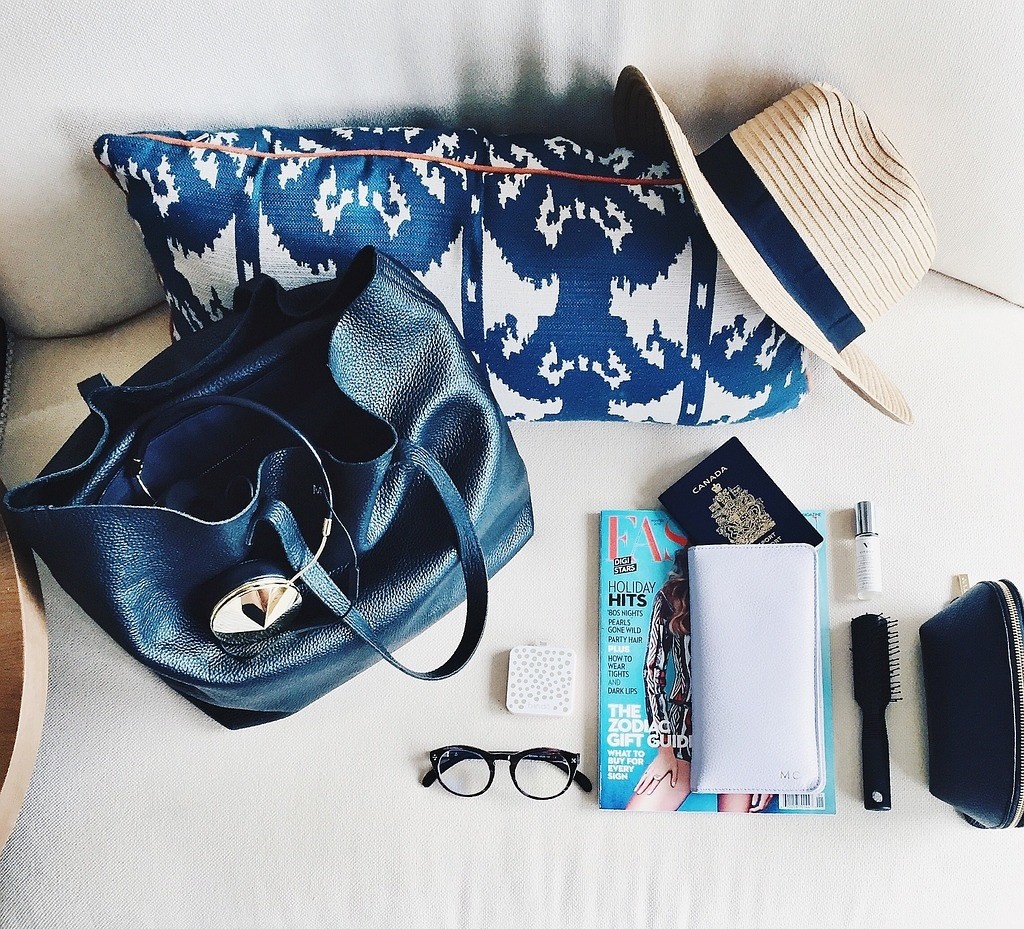 Quality and Status Symbol
Luxury handbags are seen as an indication of quality, craftsmanship and status. It's something that can be used to show off the wearer's great taste, as well as her desire for finer things in life. The more expensive the bag, the more luxurious its material is likely to be, making it stand out from any other designer handbags.
Multifunctional
Designer bags also come with multiple compartments to store things like wallets, phones, or other items you need throughout the day. They can also come with shoulder straps or crossbody styles for hands-free convenience. Craftsmanship is high and most of the time, the bag is made entirely by hand. Just like any other asset, Europeans often consider it as an investment worth the price and own some of the international brands. In case, it is out of your forte, do look for pre-owned luxury handbags and fashion accessories.
Economy and Practicality: What Do Budget Bags Say?
When it comes to budget handbags, it might indicate that the woman is a practical person. Practicality doesn't have to be boring either—ladies handbags come in a range of shapes, sizes, fabrics and colors that you can use to express yourself.
The type of bag might also tell you something about your lifestyle. For example, women who are always on the go may opt for a cross-body bag for easy carrying and convenience. A smaller clutch or wristlet might indicate someone who likes to go out for formal occasions or an evening of fun. Our Bicky Bernard harmonica bag in olive green serves as a perfect pair for casual trips out with friends or a Sunday brunch.
If a woman goes for something more budget-friendly—say, canvas or imitation leather—it could be because she's serious about saving money. It also could be because she embraces a "less is more" approach to fashion and life in general. Our new collection in imitation leather and genuine leather is one such range taking into consideration many vegan-friendly handbag options.
Regardless of what style of shoulder bag you choose, the right bag can easily tell onlookers what message you are trying to send. Ultimately, it all comes back to you yourself—it's your way of expressing yourself through fashion.
Lifestyle: What Do Backpacks or Crossbody Sling Bag Say?
Now let's talk about backpacks and crossbody sling bags. What do these say about a woman's lifestyle? Generally, backpacks—especially those with lots of pockets and compartments—are practical and comfortable to wear, which is why they're popular among women with active lifestyles. They also tend to denote sophistication, intelligence and a go-getter attitude, just like our Bicky Bernard rugzak in olive.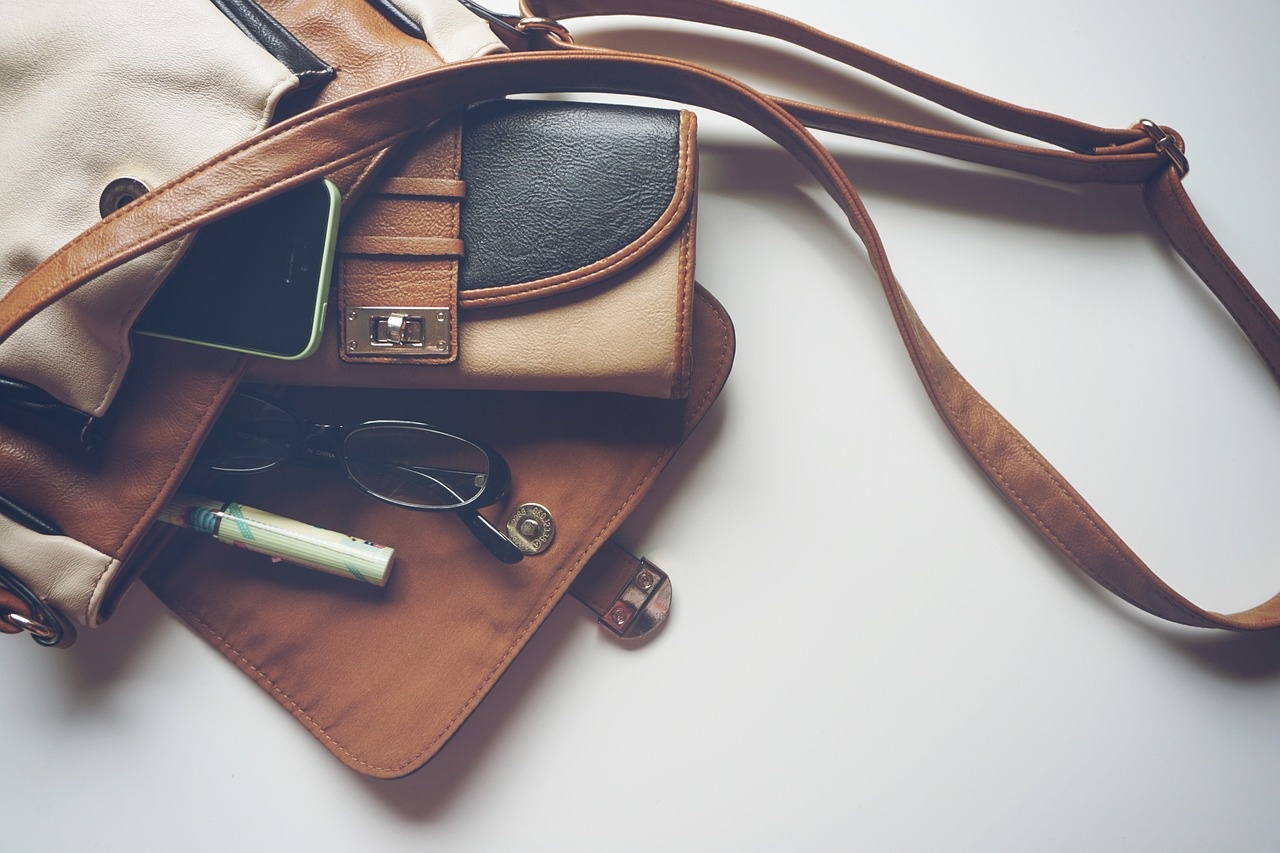 Meanwhile, crossbody sling bags are perfect for women who are always on the go. Our newest collection is the "Heuptas" crossbody purse is ergonomic and slides with your body in perfect flow. It creates less resistance while you travel. These bags are not just chic and stylish, but functional too. With its versatility that lets you switch up styles in a jiffy, a well-made crossbody bag could be your ultimate accessory for any event or occasion.
So, if you're looking for a way to express your personality and lifestyle through bags, backpacks or crossbody sling bags could be excellent options!
Handbag Care Tips to Make It Last Longer
Now that you know what handbags say about women, here's a few tips to make sure yours lasts longer. After all, a handbag is not just an accessory; it's an investment.
Maintenance and Cleaning
Just like any other purchase, you need to take care of your handbag if you want it to last. Keeping it in the dust bag provided by the manufacturer is one of the best ways. Avoid contact with water, this will prevent bags from peeling. Avoiding chemicals, and dirt can also help it stay in good condition for longer. If it does get stained, clean it with a soft cloth dampened with warm water or simply purchase a Handbag Cleaner, Conditioner & Restoration Kit from Amazon.
Stuffing Your Purse
It might be tempting to stuff your purse until it can't fit any more items but that kind of behavior will reduce its lifespan significantly. Try to avoid overstuffing your bag and always use both handles when carrying a heavy load. This will help maintain the shape of your handbag and prevent stretching out of the straps.
Conclusion
Handbags are powerful fashion statements and can reflect how a woman presents herself to the world. They can convey style, status, and personality, or be purely practical and functional. With so many options to choose from, you should be able to find a bag that expresses your own unique style and personality. Whether it's a tote, a clutch, a shoulder bag, a backpack, or a crossbody bag for girls, they are all an extension of a woman's personality and can give her confidence and a sense of control. It's time to find the perfect bag and show the world who you really are.
FAQ
What women want from a bag?
Women want to fit their entire world in their handbag. It is always a mix pf personal, professional and sensitive items and tries to fit all. Hence a multi-pocket bag, functional yet stylish is recommended.
Why do women love Tote bags?
The shape of the tote bag is made in such a way, that it compliments both formal and casual look. It is the only all-purpose handbag that make a woman look best without trying. It is spacious as well with space for all belongings.
How do you bag a high value woman?
High-value women are well aware of their worth. They are high on self-love and believe they deserve the best. They are committed to growth and hence invest in quality products that suit their personality. Luxury handbags are best for them, but if you want something affordable go for classic shapes like a tote bag or a satchel, similar to a Hermes Kelly bag or a Hermes Birkin bag. Black and neutral colors are always the best.
If you have a preference or a favourite style, do let us know. We would love to know your sense of style.